6
Initial Growth Markets
Wee Watch® is initially expanding into the northeast United States in the states of New York, New Jersey and Pennsylvania. If you don't see a specific area that you are interested in developing on the map below, we encourage you to fill out the information request form for more information on starting a daycare business.
Please click on a state below to see development opportunities.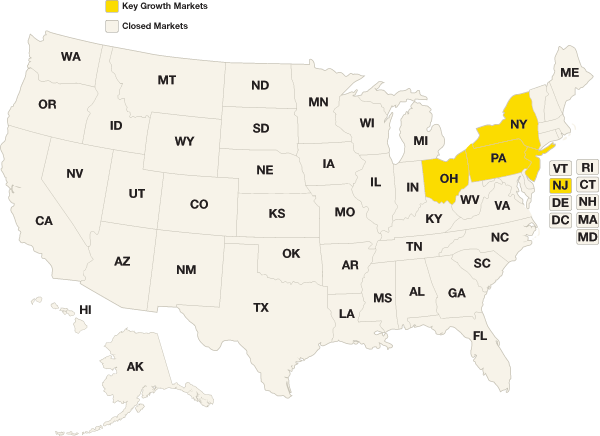 Our Franchisees
As a Wee Watch franchisee, I have been given the opportunity to run my own business based on a successful model that includes a strong support and training system. They have enabled me to embrace any challenges in the childcare industry with confidence. One of the greatest rewards has been that I have been able to give back and provide a valuable service to my community.
- Luisa Pappert, franchisee since 2005